Waiting for me when I got home this evening: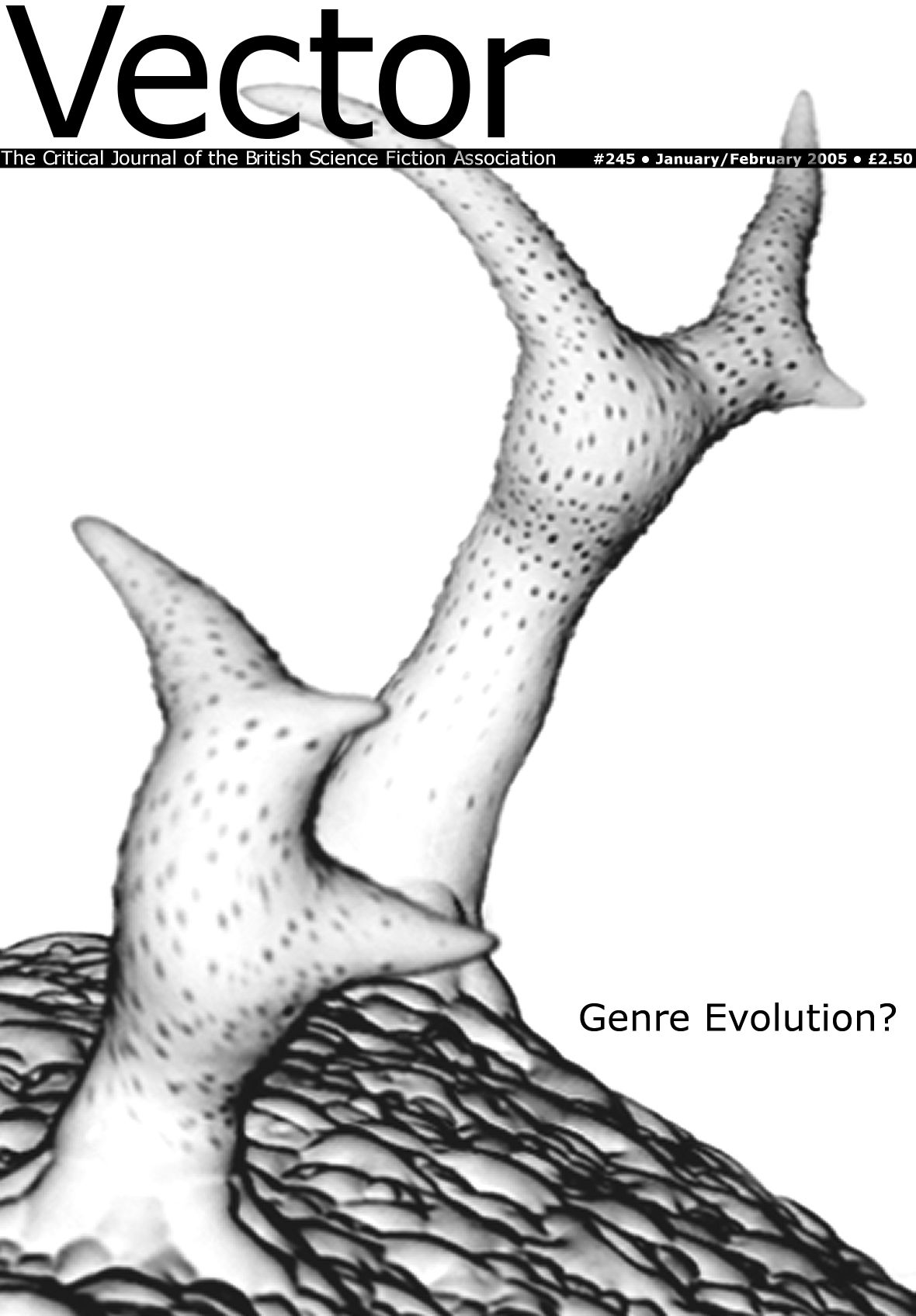 Vector 245: Movements and Manifestos
Frequently Asked Questions about Mundane SF by Trent Walters
A Refusal To Sign the Mundane Manifesto by Ian McDonald
No More New World Orders by Martin Lewis
Not Really New, Not Really Weird by Norman Spinrad
Infernokrusher: A Brief and Terrible History by Meghan McCarron
Archipelago: Appreciations from the ED SF Project, by Claire Light, Abigail Nussbaum, Paul Kincaid and Elizabeth Bear
First Impressions: Book Reviews edited by Paul Billinger
and The New X: a column by Graham Sleight
Yes, it's the first issue of
Vector
to be co-edited by
greengolux
and myself, complete with first-issue typos. Given that we've been editors-in-waiting for about a year, this is quite exciting, and we're proud of the lineup--many thanks to everyone who contributed. Although obviously, future issues are going to be
even better
.
A proper website, with some online content and everything, will be along Real Soon Now. In the meantime,
Vector
is available to
BSFA members
(along with some
other
magazines
), so you know it only makes sense to join. Contributers can expect to be hassled for their real-world addresses so that we can send them copies.
In summary: huzzah!